First Patient Enrolled in Major New Study Investigating Abbreviated DAPT Post-Stent in High Bleeding Risk Patients
MASTER-DAPT kicks-off with the enrolment of its first patient by Treant Zorggroep, Scheper Hospital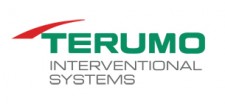 Emmen, The Netherlands, April 10, 2017 (Newswire.com) - ​​​​Emmen, The Netherlands, 4th of April 2017 – Dr Gillian Jessurun from Treant Zorggroep, Scheper Hospital has enrolled the first patient in the investigator initiated MASTER DAPT (Management of patients post bioresorbable polymer STEnt implantation with an abbreviated DAPT regimen) study, effectively launching the ambitious global investigation.
Dr Gillian Jessurun, proud of enrolling the first patient, commented: "Having the privilege of enrolling the study's first patient reflects our team and Treant Zorggroep, Scheper Hospital's commitment to research."
Dr Gillian Jessurun, proud of enrolling the first patient, commented: "Having the privilege of enrolling the study's first patient reflects our team and Treant Zorggroep, Scheper Hospital's commitment to research."
The major new MASTER DAPT study is set to compare within current guidelines abbreviated versus prolonged dual anti-platelet therapy (DAPT), following implantation with Ultimaster® DES, a drug-eluting bioresorbable polymer stent, in patients presenting with high bleeding risk (HBR) features. Patients (4300) will be randomly assigned to one of the treatment options in 130 hospitals across 34 countries in Europe, Asia, Australia and Latin America. The study primary end-points are non-inferiority for net adverse clinical events; superiority for bleeding; and non-inferiority for ischaemic endpoints of abbreviated versus prolonged DAPT, at 1 year.
Dr Peter Smits, Head of Intervention Cardiology, Maasstad Hospital and study Co-Principal Investigator said: "This new trial is an important step towards gathering robust evidence to define the safest DAPT regimen in this sizable proportion of patients treated in contemporary PCI practice. It's great that The Netherlands is the first of 34 countries worldwide to contribute to this important scientific work."
Co-Principal Investigator Dr Marco Valgimigli, Prof of Cardiology and Director of Clinical Research, Inselspital Universitätsspital Bern, Switzerland, said: "We've been working on this study for a long time, so it's a very rewarding moment to see it get underway with our first patient enrolled. We have an ambitious target but I am optimistic that with the support of many highly motivated centres and investigators across the globe we will get there."
All patients in the study will have implanted the Ultimaster® stent in the context of routine care. Following a mandatory one month of DAPT treatment, patients will be randomized to either continue DAPT, or transition to APT monotherapy. The Ultimaster DES is designed to promote optimal vessel recovery and therefore hypothesised to facilitate a shortened DAPT regimen.
MASTER DAPT study is sponsored by the European Cardiovascular Research Institute (ECRI, Rotterdam, The Netherlands) and supported with an unrestricted grant by Terumo Corporation. The study is managed by reputed global CROs and data management group (CERC, Paris, France, Cardialysis, Rotterdam, The Netherlands and CTU, Bern, Switzerland).
– End –
About Ultimaster®
Pushing the boundaries of science and medical engineering for the improvement of health: Ultimaster® combines an optimal balance between stent design for ultimate conformability with simultaneous polymer resorption and drug release within 3-4 months, to match the procedure-triggered biological response in the vessel.1 This results in optimal vessel recovery and potentially shortening of DAPT regimen.2
About European Cardiovascular Research Institute (ECRI)
The European Cardiovascular Research Institute (ECRI) was founded in 2012 as a European collaborative effort to perform investigator-initiated studies in the field of cardiology. ECRI provides a structure facilitating the design and conduct of clinical trials without the intention of making profit, yet according to ICH and GCP guidelines, and regulatory standards. Several multicenter randomized clinical trials with ECRI acting as trial "sponsor" are currently being conducted by means of scientific grants from leading industries.
About Terumo
Tokyo-based Terumo Corporation is one of the world's leading medical device manufacturers with over US$5 billion in sales and operations in more than 160 nations. Founded in 1921, the company develops, manufactures and distributes world-class medical devices including products for use in cardiothoracic surgery, interventional procedures and transfusion medicine; the company also manufactures a broad array of syringe and hypodermic needle products for hospital and physician office use. Terumo contributes to society by providing valued products and services to the health care market and by responding to the needs of health care providers and the people they serve. Terumo Corporation's shares are listed on the first section of the Tokyo Stock Exchange (No. 4543, Reuters symbol <4543.T>, or Bloomberg 4543: JP) and is a component of the Nikkei 225, Japan's leading stock index.
About Terumo Europe NV
Terumo Europe, founded in 1971, is a core player in the EMEA healthcare market by providing best in class quality medical products and services. We are a strong actor of the Terumo Group by contributing to innovation and sustainable growth. Terumo Europe produces, distributes, markets and sells a vast range of medical devices in five main business units: Interventional Systems, Pharmaceutical Solutions, Cardiovascular Systems, Medical Products and Diabetes Management. Terumo EMEA headquarters and production facilities are located in Haasrode (Belgium), production facility in Knowsley (UK) and sales units across EMEA. Please visit www.terumo-europe.com for more information.
Contact
Gerrit-Anne van Es PhD,
Managing Director ECRI
1. Ultimaster IFU. 1 month DAPT CE Mark approved for patients in need. Patients should be maintained on clinically adequate post-procedural antiplatelet therapy according to the current guidelines. In case of need, dual antiplatelet therapy can be discontinued earlier, but not before one month.
2. Data on file at Terumo Corporation (Doc nr. BioRes02-T)
Source: Terumo Europe N.V.
Share:
---
Categories: Healthcare, Cardiology Heart Disease, Medicine and Healthcare
Tags: cardiology, interventional cardiology, stents
---
Radcliffe Group Ltd
Unit F, First Floor, Bourne End Business Park, Cores End Road
Bourne End, Buckinghamshire SL8 5AS
United Kingdom